Updated Face Covering Policy - PK-12 Optional - Effective Wednesday, Oct 13th 
October 12, 2021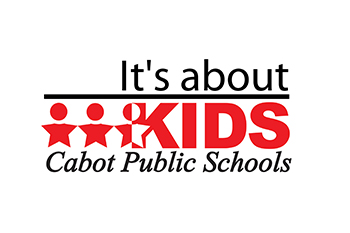 Effective Wednesday, October 13th, we will transition our face covering policy to be highly recommended for all PK-12 students and staff. We are most appreciative to our parents that have been supportive, to our staff that have worked so hard to consistently implement the policy, and to our students for their cooperation.
Although we are making the transition from required to highly recommended, the Superintendent, in consultation with the School Board, may reinstate a face covering requirement at specific schools based on an increase in positivity and/or quarantine rates.
Even though the decision to wear a face covering is now optional, we want to make it clear that anyone choosing to continue to wear a face covering may certainly do so.
A reminder that procedures involving quarantine and vaccinations are not set by the school district, but are directives from the Arkansas Department of Health via the Arkansas Department of Education.
Students who are identified as close contacts with a COVID-positive individual must quarantine unless:
Both individuals are properly wearing a face covering at the time of exposure and are symptom-free.

Fully-vaccinated individuals provide proof of vaccination and remain symptom-free. If you would like to provide vaccine documentation, you can send it

here

.

A probable close contact has had COVID-19 and recovered within 90 days of diagnosis and is not experiencing symptoms.
Now that our face covering policy has been relaxed district-wide, we must remain vigilant in our mitigation efforts.
We will continue to make handwashing and good hygiene a priority. In addition, our hardworking custodial team will continue to sanitize our facilities on a daily basis.
However, the most important mitigation factor of all is ensuring that students who are symptomatic stay home.
If a student is showing any symptoms, do not send that student to school until you know for a fact that it's not COVID-related. Sending symptomatic kids to school that may eventually test positive for COVID can send many more students home to quarantine.
If we all work together, we will stay #CABOTPANTHERSTRONG