Curriculum
The Department of Curriculum & Instruction strives to advance the knowledge of, and the professional practice in, teaching and learning.
Our mission is to grow the students, the staff, and the leaders of our district.
Contact CPS Curriculum Team:
Aaron Randolph, Executive Director of Curriculum and Instruction/AP/GT Program - 501-843-3363 Ext. 1031 Email Me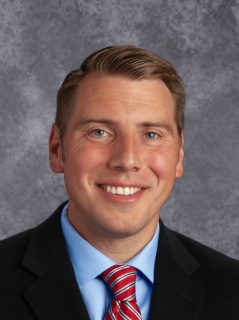 Aaron Randolph, Executive Director of K-12 Curriculum/Instruction & Gifted/AP Programs, was born in Jacksonville, Arkansas. He attended all 13 years of his public education in the Cabot school system and graduated from Cabot High in 2001.
Prior to serving in this role, Mr. Randolph served as the Director of G/T & AP for Cabot Schools beginning in 2012 and added the role of Federal Programs Director in 2015. Other than one year as an undergraduate of studying in Europe, Mr. Randolph has spent his entire life in the state of Arkansas.