Back To School: COVID Information & Healthy Habits
August 31, 2022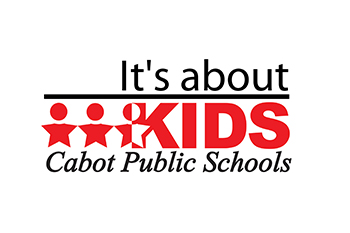 As expected with the reopening of school we have seen an increase in the number of COVID cases across the district.
Students:
1. If a student has documentation of a COVID positive test, the Notice of Positive Form on the district website should be completed. After the form is submitted, a district employee will be in contact to provide further guidance.

2. Students will be permitted COVID excused absences for five (5) days from the onset of symptoms.

3. If a student has symptoms of COVID (or any other illness) or has a fever, the student should follow district policy about illness.
4. If a student has a doctor's note, the note should be shared with the student's school immediately upon returning.

Please refer to page 31 of the student handbook to review the district attendance policy.
---
Stay home when feeling sick:
If your child feels sick, it is best for them to stay at home.
1. Fever
Students should stay at home from school with temperatures over 100.0 F.
Students should not return to school until they have been fever-free for 24 hours, without the use of fever-reducing medications (i.e. Tylenol, Motrin). These medications may reduce the fever, BUT the illness is still present and can make others ill too.
2. Vomiting
Students should stay at home until 24 hours after the last episode.
3. Diarrhea
Students should stay at home until 24 hours after the last episode.


4. Contagious Illness
Students should stay at home until they are no longer contagious.
Conjunctivitis (pink eye): must complete 24 hours of antibiotic treatment before returning to school.
Strep Throat: must complete 24 hours of antibiotic treatment before returning to school.

More information can be found on page 80 of the student handbook.
---
Healthy Habits:
Here are some simple healthy habits that can easily be practiced to help decrease the spread of illness.

Wash your hands frequently:
Washing your hands is one of the best ways to prevent illness. While most kids know how to wash their hands, they may not know how to do it correctly.

For the best protection, wash with soap and water. If soap and water are not readily available, hand sanitizer can be used until proper handwashing can take place.
Always remember to cover sneezes and coughs:
Cover your mouth and nose with a tissue when coughing or sneezing and properly dispose of the used tissue. If you do not have a tissue available, cough or sneeze into your elbow, not your hands. Wash your hands after blowing your nose, coughing or sneezing.
Avoid sharing food and drinks:
Encourage your child not to share foods and drinks with their friends. Sharing these items can increase the risk of spreading germs.
Eat healthy, stay hydrated, exercise and get plenty of sleep:
Eating a healthy diet will help build a strong immune system and fight off unwanted germs that cause us to get sick. Eating plenty of fruits and vegetables can help prevent health problems. Drinking water prevents dehydration. Exercise helps us with anxiety and stress, as well as promoting concentration. Sleep is very crucial in maintaining a child's health. Sleep allows the body to rest and rejuvenate itself.