Elementary Quiz Bowl Tournament 2023
March 2, 2023
It was an exciting day for close to 100 Cabot 4th graders in the Gifted and Talented program as they participated in the 2023 Elementary Quiz Bowl Tournament. The tournament was held February 10th, at First Baptist Church in Cabot.
Sixteen teams, each coached by a Cabot High School student took part in the academic competition. Competitors were tested in areas including math, science, vocabulary, spelling, literature, trivia, sports and geography.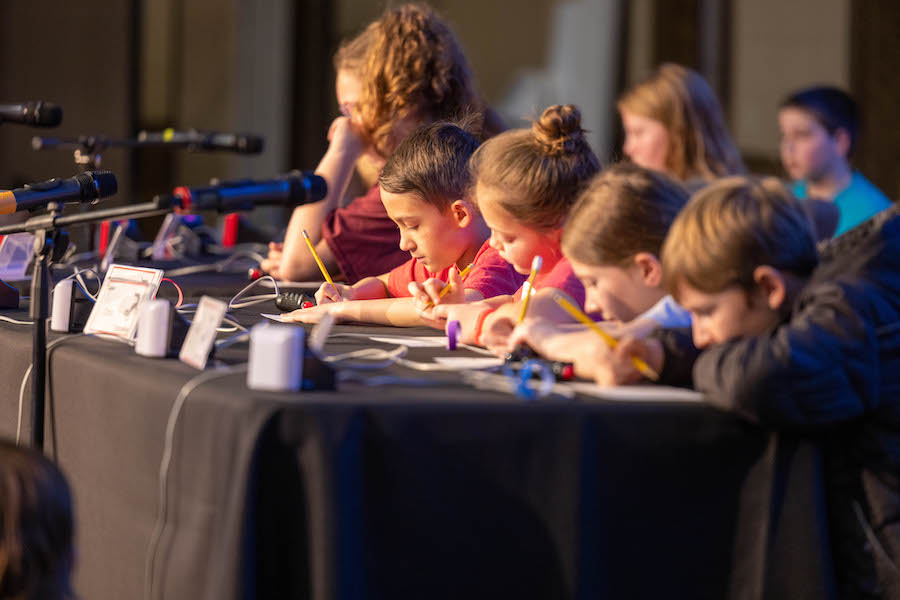 The top four teams played in the finals and then the top two teams competed to see who would take home the title.
It came down to the Crocodiles and the Bulldogs. The Crocodiles won the competition over the Bulldogs.
Congratulations to all the teams who participated!
Crocodiles 1st Place:

Coach: Zach Brown
Captain: Chloe Childs
Daphne Joslin
Josiah Furr
Vallen Dilks
Jaycob Whitehurst
Aria Henderson
Bulldogs 2nd Place: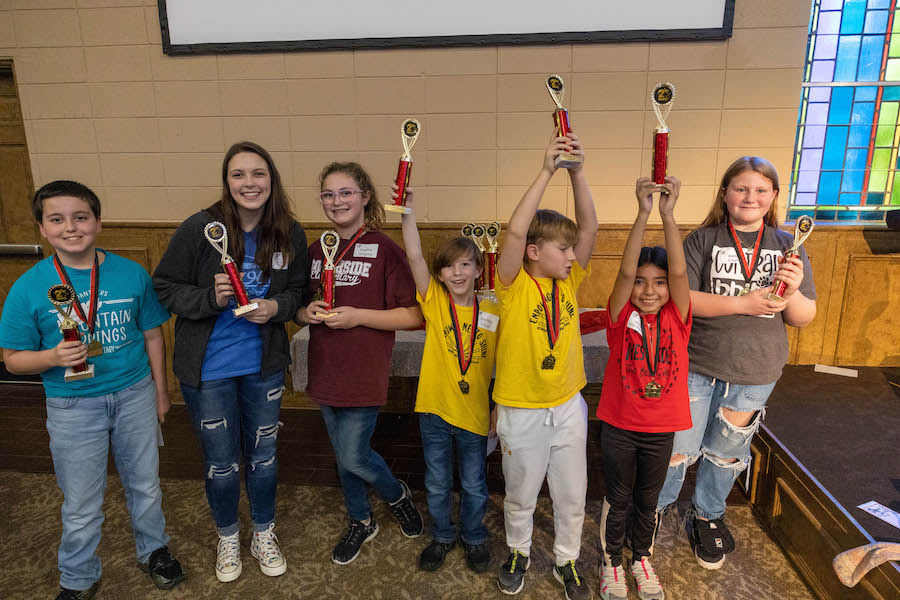 Coach: Rylee Barnette
Captain: Sophia Seigrist
Ben Shearer
Jasmine Ortiz-Martinez
Bretley Lloyd
Bette Caylor
Cameron Amazopulos
Cobras 3rd Place:

Coach: Jake Bellou
Captain: Liam Skowron
Kaige Thompson
Cash Webb
Jonathan Betts
Hardison Abbott
Hudson Winn
*Thank you to First Baptist Church in Cabot for allowing us to use your amazing facilities and to all the Cabot High School students for helping with the Elementary Quiz Bowl Tournament. Also, a big thank you to our Gifted & Talented Specialists and staff for your hard work in making this tournament a success every year.