Cabot Schools To Utilize AMI Days January 12-14
January 10, 2022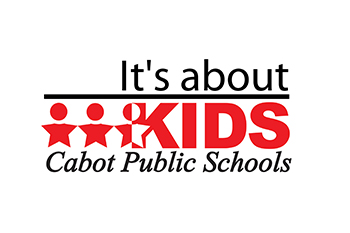 The Cabot School District has been closely monitoring the on-going situation regarding COVID-19.
The anticipated challenges as the week progresses are very concerning:
*Number of staff currently positive and those that may test positive who will not be able to return until after the holiday.
*Staff and student absences are increasing daily.
*Bus driver absences nearing critical levels.
*Cafeteria staffing concerns.
*Daycare closures contributing to staff absences.
*Staffing concerns for students who require specialized care.
Based on these concerns and the significant increase in positive COVID cases among staff and students, the district will utilize three (3) AMI (Alternative Methods of Instruction) Days for Wednesday, January 12 through Friday, January 14. Per the student calendar, the district is closed Monday, January 17 for the MLK holiday. Students will return Tuesday, January 18.
Tuesday, January 11, will be a regularly scheduled school day. As of now, we have enough personnel to support classroom instruction and related services. The district also wanted to ensure that our patrons had adequate time to make alternate plans for childcare.
Instructional Expectations during AMI Days:
*All staff will be available by phone or email during school hours.
*Pre-K teachers will be communicating with families via Brightwheel.
*K-7 students are required to login to Google Classroom.
*8-12 students are required to login to Google Classroom and check student email.
*Completed assignments will be used for attendance and could be used for grades.
Teachers will notify students of any Google Meet opportunities. However, attendance is not required. If internet access is a concern for your household, please contact your student's teacher and let them know.
AMI Meal Assistance:
Please complete this form if you are in need of assistance providing meals for your student(s).
The meal boxes will include three lunch and two breakfast meals. To qualify, the student must be enrolled in the Cabot School District.
You MUST complete and submit the form no later than January 12th at 9:00 a.m.
Pick up will be at the High School cafeteria.
MEAL PICK UP TIME: 12:00-1:00 p.m. on January 12th.
Meal delivery is not available.
Activities:
Additional information regarding student activities will be shared by our Athletic Department.
Thank you for your patience as we continue to navigate these challenging unpredictable times.