District Back to School Meeting 2023-2024
August 8, 2023
Welcome Back Faculty & Staff! It was a wonderful morning, Tuesday, August 15th, having our Panther Family back together again in Panther Arena. We loved seeing all the smiles, cheers, hugs, and laughter!

Supt. Dr. Thurman, Deputy Supt. Michael Byrd, Asst. Supt. Aaron Randolph, and Cabot School Board President Sarah Owen welcomed everyone back for the new school. Thank you to everyone for making it so special including First Security Bank for treating our employees to breakfast!

Also, thank you to Dr. Allison Greenwood with the Arkansas State Teachers Association, Tina Boyle with Arkansas Education Association/Cabot Classroom Teacher Association, John C. Thompson with the Cabot Scholarship Foundation, and Travis Young with Cabot Parks and Recreation for always supporting our district.

And a special thank you to CHS students Colton, Grant, Jenna and Jaycie for helping with Thurman's Alley Oops game!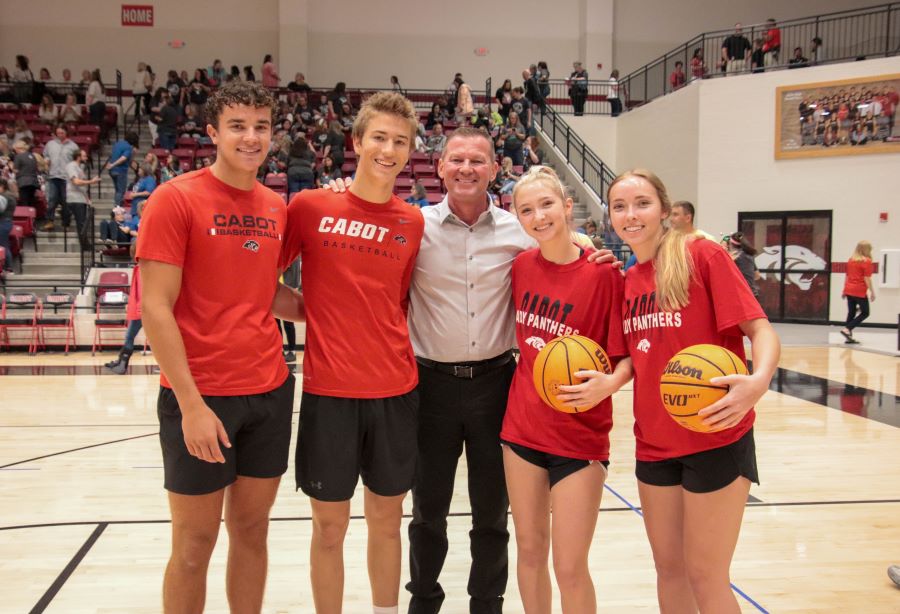 Congratulations to our winners: 1st Place: Cabot Panther Academy, 2nd Place: CJHN and 3rd Place: CJHS Go Panthers and remember... Don't Stop Believin'