July School Board Recognition 2023
July 24, 2023
Arkansas Secondary Principal of the Year Recognition
Congratulations to our very own Cabot Freshman Academy Principal Ahna Davis for recently being named the Arkansas Association of Secondary School Principals (AASSP) Principal of the Year! Ms. Davis was recognized at the July school board meeting where she was presented with a House Citation from Representative Brian Evans and a Senate Citation from Senator Ricky Hill! Congratulations Ms. Davis!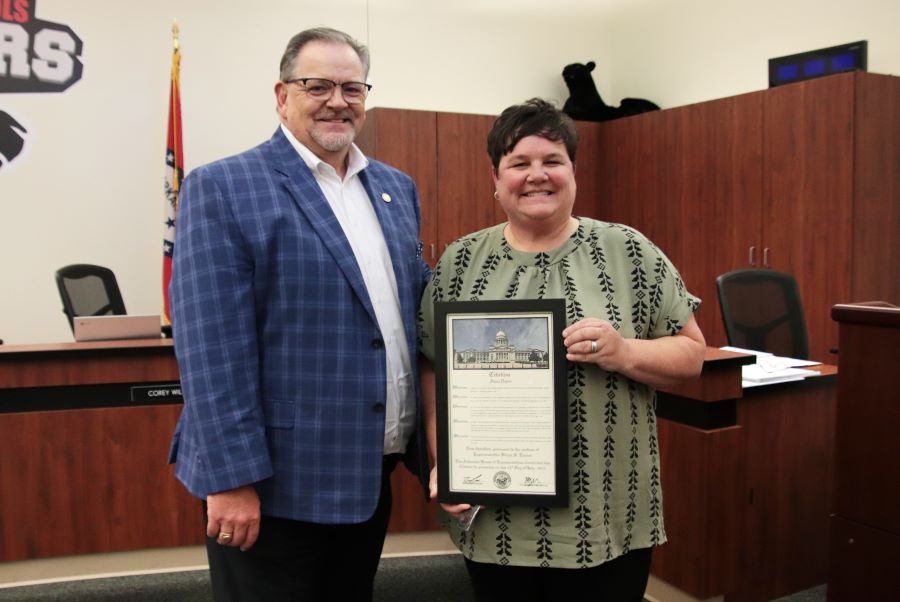 This award is given each year to an Arkansas secondary level principal who has succeeded in providing high-quality learning opportunities for students and has been recognized as exhibiting exceptional leadership skills in the school community.

Ms. Davis has been principal at the Cabot Freshman Academy for five years and has been with the Cabot School District for two decades. We are Panther Proud of Ms. Davis and all her accomplishments!