May School Board Recognition 2023
May 17, 2023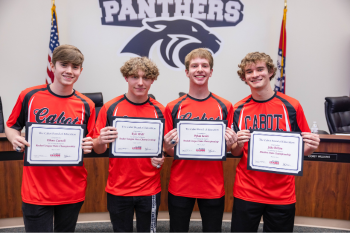 Our Cabot High School eSports Team was recognized at the May Cabot School Board meeting.
eSports Team
Our three time Rocket League State Championship Team was recognized in front of family, friends, and Cabot School Board members Tuesday, May 16, 2023. Congratulations to Dylan Koski, Ethan Caroll, and Kyle Wolf.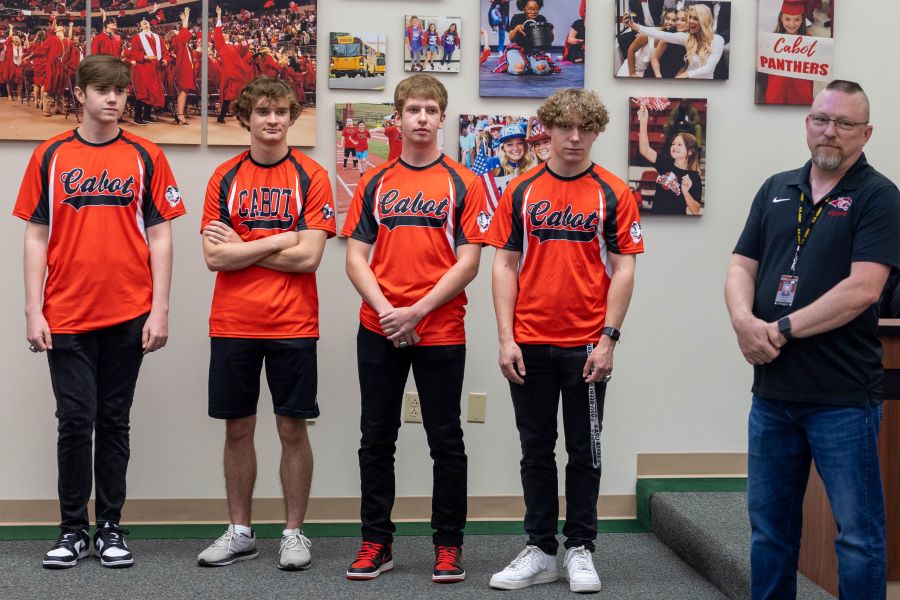 They finished #3 out of 99 teams in the regular season and finished best of 32 in the playoffs for the third time in four seasons! Dylan and Ethan have been with the eSports program since the very beginning in the fall of 2020. Kyle has been with the program since the fall of 2021.

Our two time Madden State Champion, Jake Bellou, was also recognized at the board meeting. Jake has not lost a game since he started this year (two seasons). He swept the fall season and the spring season to win the state title two times in a row. Jake finished #1 in the regular season out of 35 teams and the best in the playoffs out of 16 teams. Jake has been with the program since the beginning of the school year.

Congratulations to these students as well as Esports sponsor Robert Forster and Jason Clark. We appreciate their time and leadership in mentoring and helping these students excel in the eSports program.