CJHS Student Wins Lonoke County Spelling Bee 2023
February 17, 2023
A Cabot Junior High South student is the winner of the Lonoke County Spelling Bee. Congratulations to 7th grader Kais Charaniya.

The Spelling Bee ended after 9 rounds. Kais finished the round spelling the word "ferret." He then was given the challenge word, "hostile" to spell, and he finished out in first place by spelling that word correctly as well. Kais will now represent Lonoke County in the Arkansas State Spelling Bee in Little Rock on March 11th.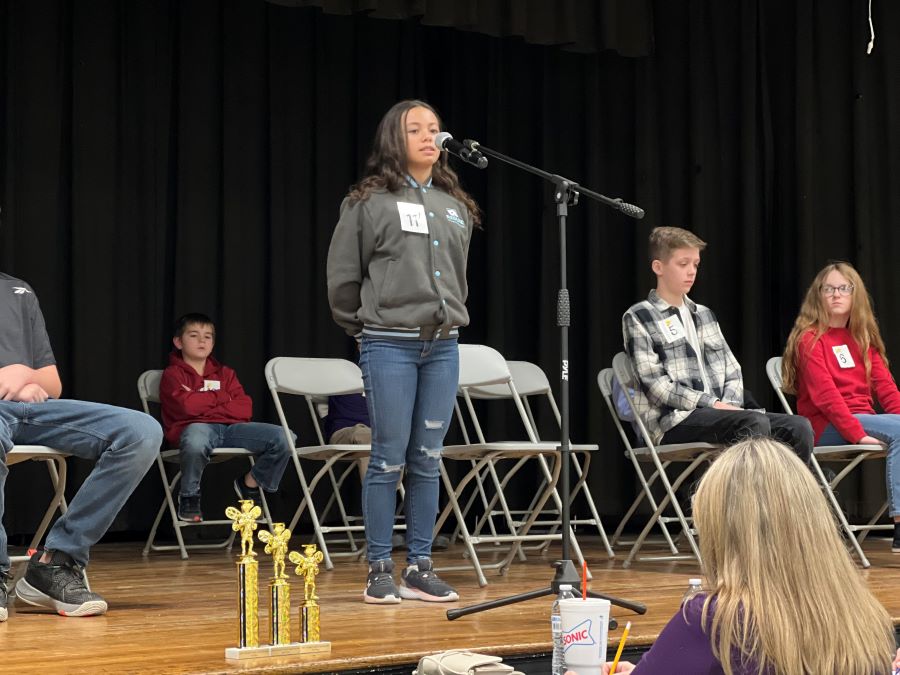 Another Cabot students also placed in the competition. Cabot Middle School North 5th grader Jaidyn Tan took 3rd place. She won third place by spelling the word "basaltic."
We are Panther Proud of both Kais and Jaidyn! All our students worked extremely hard during the Lonoke County Spelling Bee.