Cabot Volleyball 2022 Season
November 11, 2022
The Lady Panthers Volleyball Team finished their season 2nd in Conference and tied for 3rd in State! The Panthers were the #2 seed going into the State Tournament with a bye the first round and they beat Har-Ber in the second round. They unfortunately fell to Fayetteville in the semi-finals.

The Panthers had 26-8 overall wins and 10-2 win in conference. This year they tied Cabot's 2nd most wins in history, which was in 1989! In 1990, Cabot was 28-0.
2022 Lady Panthers Volleyball Team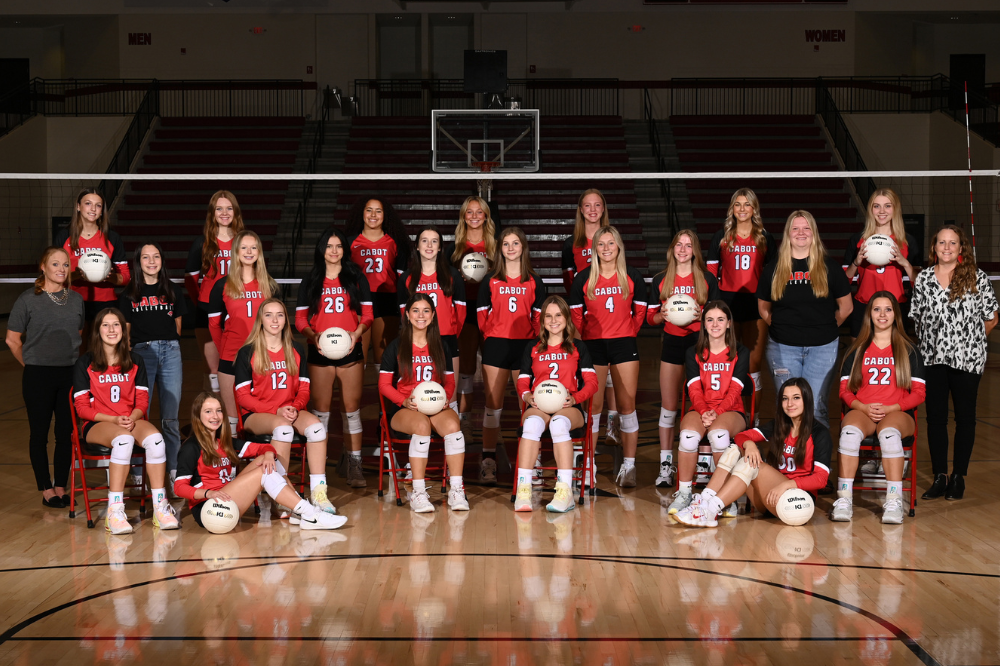 #1 Savannah Plouch, #2 Molly Ivy, #3 McKinzee Haas, #4 Jenna DeLaMater, #5 Emma Shepherd, #6 Lorelei Moll, #7 Taylor Caldwell. #8 Makenzie Wood, #9 Carys Shock, #11 Kenzie Johns, #12 Jaycie Cook, #13 Abby LeMay , #15 Margaret Scott, #16 Mallory Teer, #18 Callie Ennis, #19 Bailey Yarberry, #22 Skylar White, #23 Laylah Reese, #26 Riley Henson, #27 Nataleigh Burtts, and #30 Kimber Werner.
The volleyball team is coached by Head Coach Anna Robertson and Assistant Coach Heather Hawk.
Congratulations to the following student-athletes on their post season honors:

All-State and All-State Team:
Jenna DeLaMater
Carys Shock
All-Conference:
Jaycie Cook
Jenna DeLaMater
McKinzee Haas
Carys Shock
2nd team All-Conference:
Callie Ennis
Margaret Scott

Congratulations to Jenna DeLaMater for signing to play Volleyball for St. Louis University next fall!
Congratulations once again, Lady Panthers on a wonderful 2022 season!