Cabot Volleyball Competes in 2022 State Tournament: Oct. 26th
October 21, 2022
The Lady Panthers Volleyball Team will compete in the 2022 6A State Volleyball Tournament next week! Our Panthers are the #2 seed from the Central and received a bye so they will play in the second round, on Oct. 26th.
Wednesday, October 26th
Rogers Heritage High School
6:00 p.m.

Tickets for the state volleyball tournament are ONLINE ONLY! There will be no hard tickets sold at the gate. You can purchase tickets at https://gofan.co/app/events/723939?schoolId=AAA. The Lady Panthers will play the winner of Har-Ber and NLR.
The overall record for the Lady Panthers is 25-7 and 10-2 in conference. The volleyball team is coached by Head Coach Anna Robertson and Assistant Coach Heather Hawk.

Click HERE for the 2022 6A State Tournament Schedule
*If the Lady Panthers win Wednesday evening, they will advance to the semi-finals and will compete Thursday, October 27th at 3:00 p.m.
2022 Lady Panthers Volleyball Team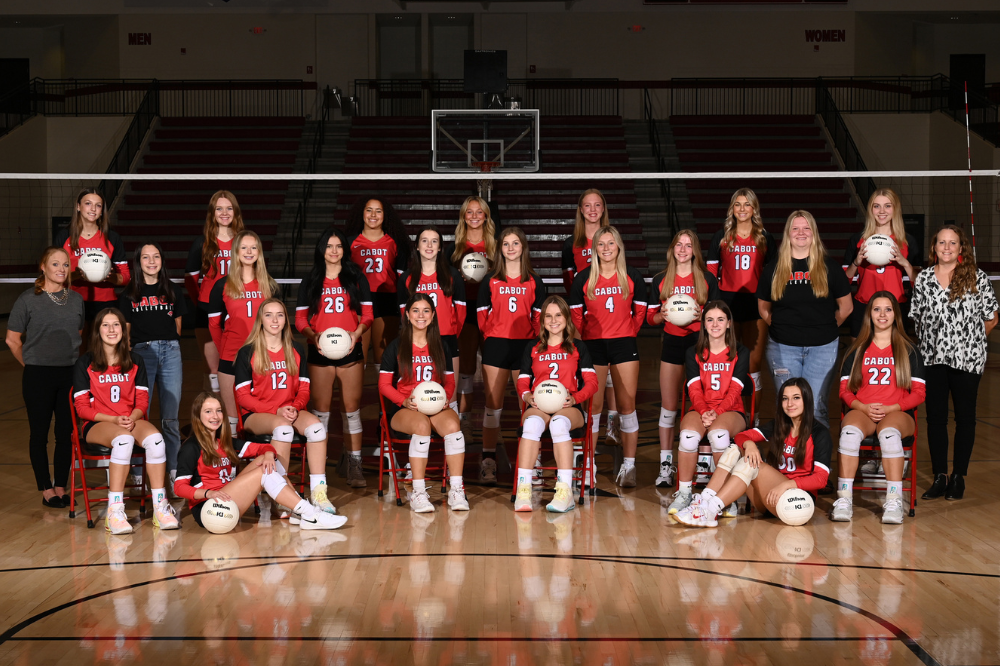 #1 Savannah Plouch, #2 Molly Ivy, #3 McKinzee Haas, #4 Jenna DeLaMater, #5 Emma Shepherd, #6 Lorelei Moll, #7 Taylor Caldwell. #8 Makenzie Wood, #9 Carys Shock, #11 Kenzie Johns, #12 Jaycie Cook, #13 Abby LeMay , #15 Margaret Scott, #16 Mallory Teer, #18 Callie Ennis, #19 Bailey Yarberry, #22 Skylar White, #23 Laylah Reese, #26 Riley Henson, #27 Nataleigh Burtts, and #30 Kimber Werner.
Come to the game and cheer on YOUR Lady Panthers throughout the tournament! Good luck girls!
Follow the 2022 AAA State Volleyball Tournament using the Arkansas Activities Association App and website at www.ahsaa.org/broadcasts.
The State Volleyball Championship game will be played on
Saturday, October 29th
at Bank of OZK Arena in Hot Springs and will be televised live on
Arkansas PBS
.