Back to School Checklist!
August 21, 2022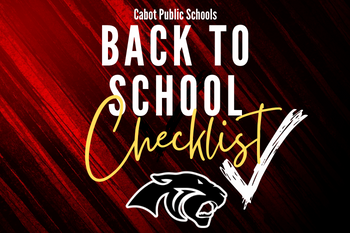 Back to School Checklist! Check out the links below to make sure you are ready for the first day of school Monday, August 22nd! Remember, the first day of Pre-K is Tuesday, August 23rd.
Don't forget to charge your Chromebook and bring it to school along with a water bottle!
Still need assistance? Visit
www.cabotschools.org
or call Central Administrative Office at 501-843-3363.