College Signings: Fall 2021
November 18, 2021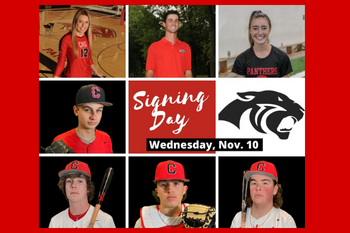 Family and Friends recently attended a college signing ceremony at Cabot High School Panther Arena for seven student-athletes.

Congratulations to Haley Fairchild (Ouachita Baptist University – Volleyball), Jacob Knowlton (Henderson State – Golf), Brooklyn Walker (Williams Baptist College – Softball), Grant Fitch (Arkansas State University – Baseball), Kolby Webb (University of Arkansas Rich Mountain – Baseball), Bryson Thomas (Eastern Oklahoma – Baseball), and Tyler Parker (NorthArk College – Baseball).

Our first signee was Haley Fairchild. Haley will play volleyball at Ouachita Baptist University next fall. Haley said she felt at home when visiting OBU and is excited for this new chapter in her life. While at Cabot, Haley made All-State (2019, 2020, & 2021), All-Conference (2020, 2021) and was Offensive Player of the Year (2020 & 2021). Haley plans to study Biology and would like to be an Ultrasound Technician/Sonographer.

Jacob Knowlton will play golf at Henderson State and is excited to begin this next chapter in his life. He says he chose Henderson for the great golf program and campus. He is eager for the future. While at Cabot, Jacob finished in the top 3 of 8 tournaments with the Arkansas State Golf Association and finished runner up for Player of the Year in the ASGA rankings for 2021. He was also one of six male players chosen from Arkansas to represent our state in the Southern Cup Tournament in August of 2021.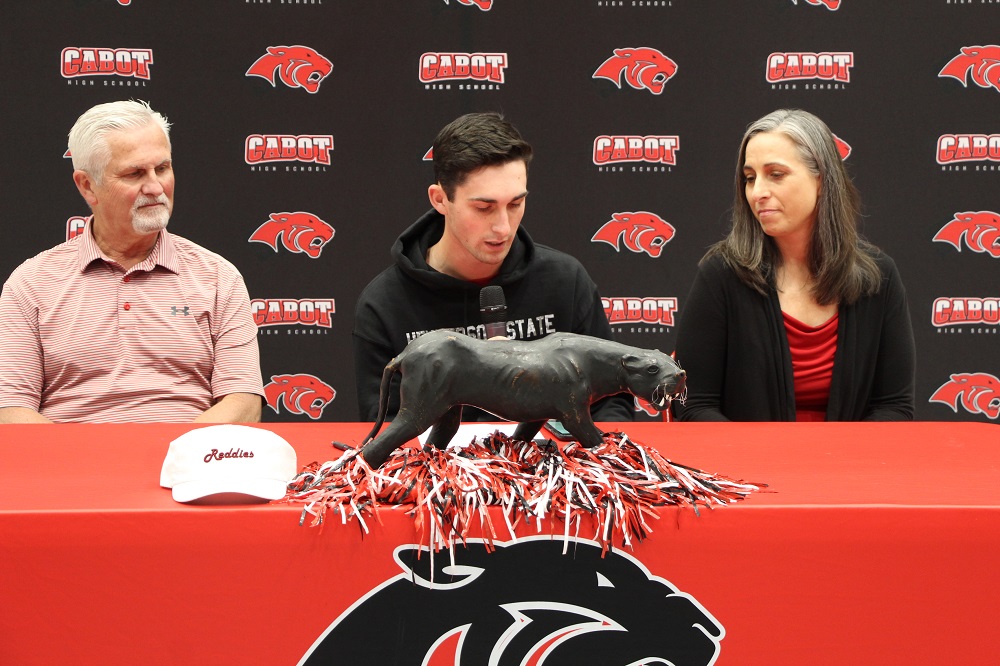 Brooklyn Walker will attend Williams Baptist College to play softball. Brooklyn loved the atmosphere and campus at Williams and plans to major in Biology. She looks forward to working with her new team and coaches on what she hopes will be a great new chapter in her life with lasting memories.

Grant Fitch will attend Arkansas State University next fall. Grant said he liked the family atmosphere at ASU and is looking forward to working with his new team and facing good competition in college.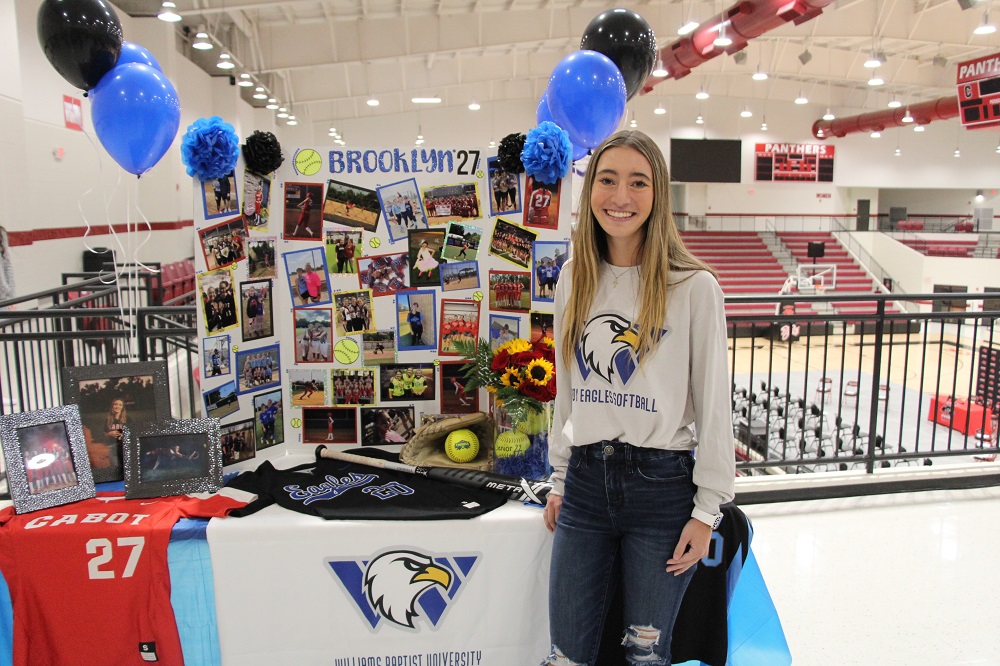 Kolby Webb will play baseball at the University of Arkansas Rich Mountain.

Bryson Thomas will be attending Eastern Oklahoma where he will play baseball and plans to major in Finance. Bryson chose Eastern Oklahoma because his dad went there and he really liked the program and coaches. He said he is looking forward to making new friendships and is ready to play some of the ball.

Our final signee for the day was Tyler Parker. Tyler will attend NorthArk College and play baseball.

It was a great week at Cabot High School! Congratulations again to Haley, Jacob, Brooklyn, Grant, Kolby, Bryson, and Tyler!