Annual Report to the Public 2021-2022
September 22, 2021
Each year, Superintendent Dr. Tony Thurman presents the Cabot School District's "Report to the Public."
The "Report to the Public" includes detailed information regarding students, staff, board members, budget, district and school projects, testing results, accreditation standards, communication, school partnerships, etc.,

Dr. Thurman's presentation took place prior to the September 21, 2021 Cabot School Board meeting and is available to the public in its entirety HERE.
It is also posted on the district's website, www.cabotschools.org under Announcements, as well as the State Required Information section.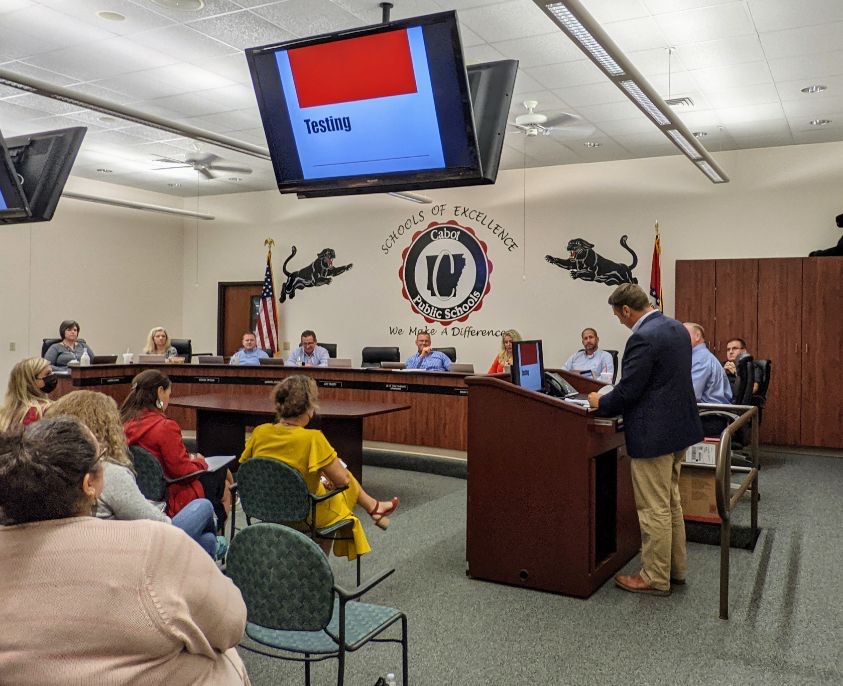 If you have any questions, feel free to contact the Cabot School District.