Start of School Date Information
July 28, 2022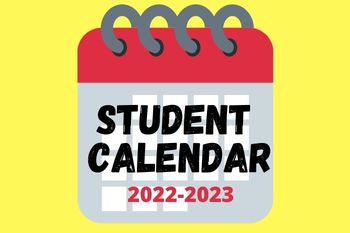 The first day of the new school year for the Cabot School District is Monday, August 22, 2022.
The district would like to share with our parent's information regarding the adoption of the school calendar for the 2022-2023 school year.
There were changes in law that allowed school districts to adopt one of four calendar types:
Traditional Calendar
Alternate Calendar (Based on instructional hours and not days)
4-Day Week Calendar
12 Month/Year-Round Calendar
According to AR State Statute 6-10-106, if a district adopts a traditional calendar, beginning with the 2022-2023 school year, the first day of the school year for student attendance in public elementary and secondary schools shall not be earlier than the Monday two (2) weeks before Labor Day.
Our Personnel Policy Committee (PPC) which consists of certified teachers discussed the pros and cons of all the options and voted to continue with a traditional calendar as we have in the past. The Cabot School Board approved the recommendation.
While it is later than we normally start, Monday, August 22 is the date set by the state of Arkansas. However, you may have noticed that some school districts are actually starting earlier than Cabot.
Only after our calendar was approved, released to our parents, and our administrators began scheduling and contracting training dates for staff, were we notified that the state was granting a waiver allowing districts to start earlier.
Our PPC and administration agreed not to change the calendar due to confirming professional development dates for staff and that parents had already made their remainder of summer plans based on the original start date posted.
The Cabot School District was also granted a waiver by the Division of Elementary and Secondary Education (DESE) to end the first semester before Winter Break. Districts must have a set number of days for each grading period. However, with the late start date, in order to have a full week at Thanksgiving and two full weeks for Christmas, the fall semester would have to end in January. Therefore we requested a waiver and it was granted.
As for future calendar options, our PPC and administration decided it is best to observe other school districts that have switched to non-traditional calendar options this year and consider any possible changes in the future after much staff and parent feedback.