School Meal Updates 2022-2023
July 20, 2022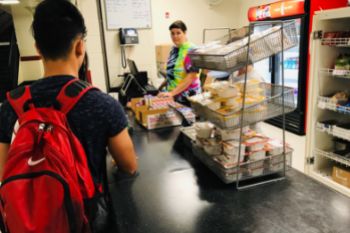 The National School Lunch Program (NSLPP) waiver that provided free meals to all students due to the COVID-19 pandemic expired on June 30, 2022.
While the Cabot School District will continue to provide free breakfast for PK-12th students, lunch will no longer be free to all students for the 2022-2023 school year.
*Lunch prices will be finalized during the July 28th Cabot School Board meeting.
Families who believe they may qualify for free or reduced-price meals based on household income are strongly encouraged to submit an online meal application as soon as possible through www.ezmealapp.com. This website is secure and confidential and is a faster and easier way for parents to apply.
Completing your application can help our district and students in many areas beyond just free or reduced-price meals. These include:
Increased state and federal funding for schools to ensure students receive the support they need and deserve (district social worker, math/literacy/dyslexia interventionists) to help struggling learners, as well as many other academic needs.

Discounts on fees associated with applying for college.

Discounts on fees associated with academic tests such as the ACT and SAT.

Access to two (2) concurrent credit (college classes) opportunities at no cost to the family.


A paper application can be requested by contacting Food Services at 501-843-3363 or emailing Janie Bowien at Janie.Bowien@cps.k12.ar.us. For more information and frequently asked questions click HERE.