Driver Education Information & Registration 2022
March 31, 2022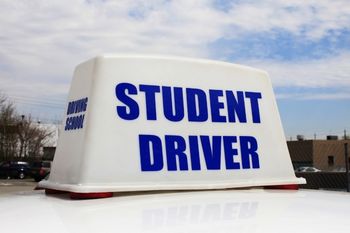 Two driver education sessions will be offered at Cabot High School this summer. Students must be 14 years of age and have a valid driver's permit by the first day of class.
Dates & Time:
Classroom Sessions (choose one)
1st Session: Tuesday, May 31 through Friday, June 3 - 8 a.m.-3:15 p.m.
2nd Session: Monday, June 27 through Thursday, June 30 – 8 a.m.-3:15 p.m.
Driving Session – June 1-July 22 (10 hours total): Days and times will be determined after the first class meeting.
Attendance to the classroom sessions is NOT optional. Students must attend 100% class time.
Cost:
The cost is $250 and the amount can be paid in full at registration or a non-refundable deposit of $75. If you chose to pay the deposit, the remaining balance of $175 will be due on the first day of class. Only cash or check is accepted. Checks should include the student's name in the memo line.
Registration:
Cabot High School Office – 30 slots will be available each session (60 total) and students will be accepted on a first come basis. Only complete registration and deposit will secure the student's spot.
Monday, April 11 – 7:30 a.m. - 4:00 p.m. - School employees only
Tuesday, April 12 – 7:30 a.m. – 4:00 p.m. – All others
Program Location:
Cabot High School
Students will need to bring their driver's permit on the first day of class. They will have 30 minutes for lunch and will not be able to leave. Bring lunch and snacks each day.
After 30 hours of class time, students will be required to drive a total of 10 hours spread out over the next three weeks. Driving sessions for the first session will be complete by June 24. Driving sessions for the second session will be complete by July 22.
Students please return this form completed at the time of registration. Parents are not required to be present with your student to register.