School Choice Applications Now Being Accepted 2022-2023
January 27, 2022
Reminder - Parents/Guardians... this is the final week for school choice. If you would like to declare school choice for another school district or if you are interested in your student attending Cabot Public Schools, please contact Student Services at 501-843-3363 this week. The deadline for applications to be received or postmarked is May 1, 2022.
Click HERE for a School Choice Application
---
At the Cabot School District, "It's about KIDS," and your student could be part of the long history of academic excellence even if you don't live in the district. With the Public School Choice Act, students in other districts may be eligible to enroll in the Cabot School District.

The Cabot School District is the 8th largest in the state with more than 10,000 students and 18 campuses. We have nine amazing elementary schools, two Arkansas Diamond Middle schools that have also been designated Capturing Kids Heart's National Showcase Schools, two outstanding junior high schools, a Freshman Academy that's dedicated solely to 9th graders, a high school ranked one of the best in the nation, and our award-winning conversion charter school. The Academic Center of Excellence or ACE offers a unique blended learning environment and flexible schedules.

The district also offers a completely digital learning option through our Digital Panther Academy. It is available for 7-12 grade students who reside in the Cabot School District.
Cabot Public Schools is also home to the 2022 Arkansas Teacher of the Year, Jessica Saum!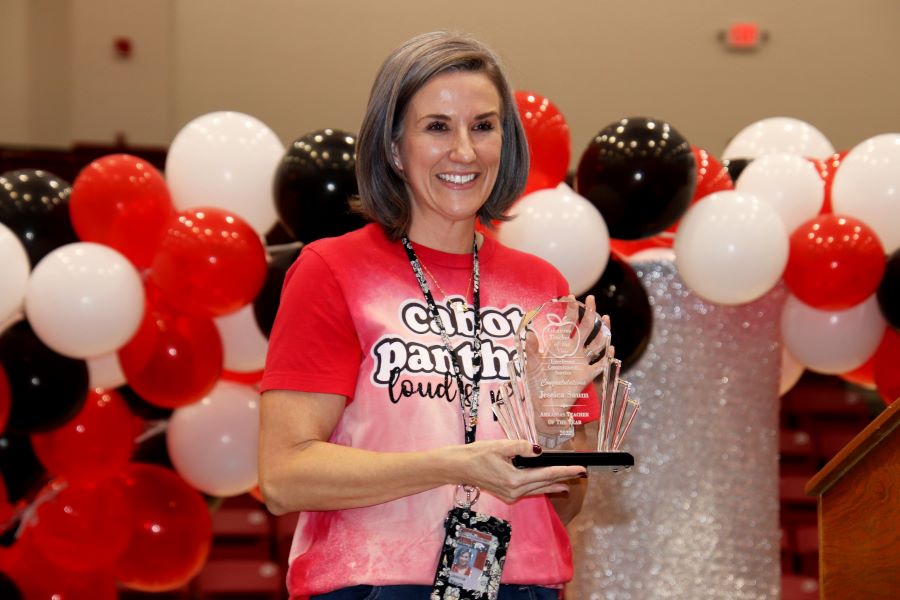 The district strives to create opportunities for academic and personal success to ensure all or our students are ready for the future. With exceptional test scores and first-class faculty and facilities, it is easy to see why so many new families, especially military families, join our district each year.

In fact, our commitment to supporting and serving military children and their families has earned Cabot Public Schools the honor of being the 1st Purple Star School District in Arkansas. Our schools were also the 1st to be designated Purple Star Schools!

The opportunities at the Cabot School District are endless. Students in all grade levels are challenged daily with exciting curriculum and real-world experiences. All our students, whether they attend in-classroom instruction or digitally are assigned a Chromebook.

We have a vast array of career and technical courses. Within our 12 programs which include, agriculture, auto technology, AFJROTC, broadcasting, business, construction, criminal justice, Environmental and Spatial Technology (EAST), engineering, Family and Consumer Sciences (FACS), Jobs for Americas Graduates (JAG), and our medical academy, we offer 23 different pathways and over 85 CTE courses and labs that help prepare students for their future. Currently, there are more than 6,000 seats filled in CTE classes across the district.

Students also have the opportunity to choose from more than 160 electives, including our award-winning forensics, debate, theater, dance, stagecraft, choir, and marching band. In fact, Cabot's Fine Arts program is recognized as one of the best comprehensive programs in the state.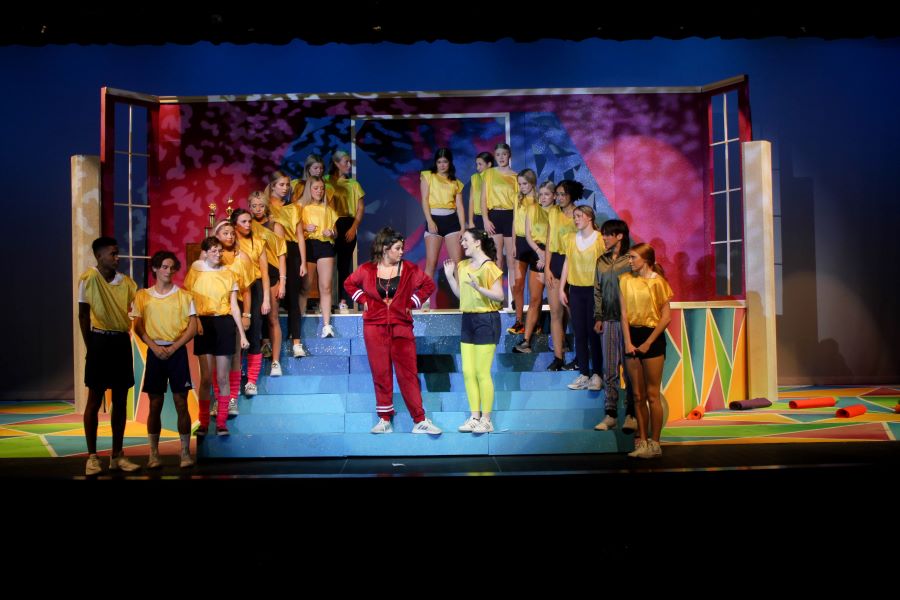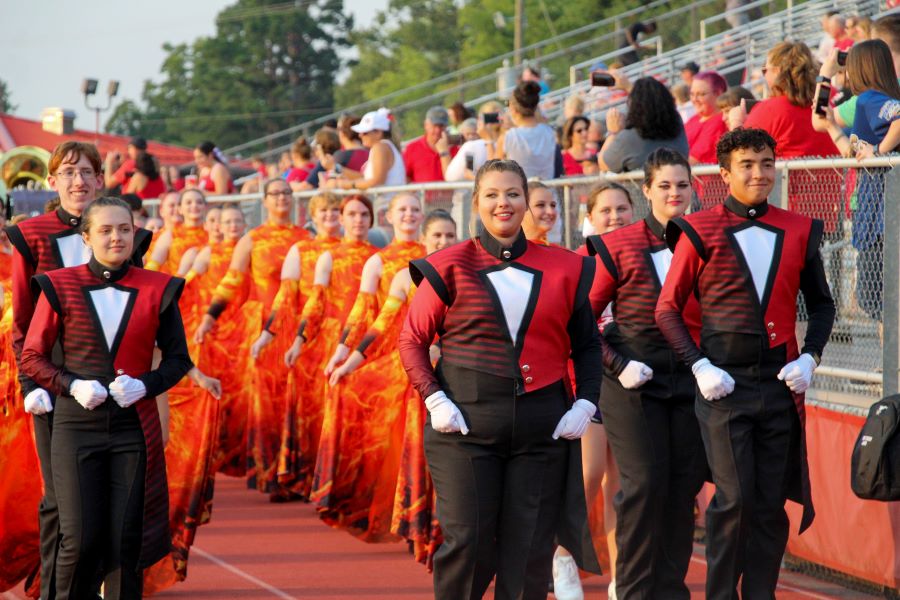 Students also participate in a dynamic athletic program. Cabot athletes compete in the 7A/6A Central Conference, the largest conference in the state. Cabot has 81 teams in 15 competitive fields of sport. It's a tradition for our athletic teams to perform at the highest level and that's proven by the number of conference and state titles our student athletes receive each year.

The Cabot School District also employs five highly experienced athletic trainers. Our Sports Medicine program is nationally-recognized and our athletic trainers' mentor other districts in implementing this curriculum in schools across the state.

Our students also score in academics. We produce National Merit Semifinalists/Finalists, students with perfect ACTs, and millions of dollars in scholarships for thousands of students.

If you've ever thought of making a change, don't wait. With School Choice your child may be eligible. For more information and to see if your child qualifies, please contact the Central Administrative Office at 501-843-3363 or email Director of Student Services Michael Byrd at Michael.Byrd@cps.k12.ar.us.

The Cabot School District is currently accepting School Choice applications. Applications should be turned into the Central Administrative Offices (602 N. Lincoln St.).
The application deadline is May 1, 2022.
Click HERE for an application.
Complete the Public School Choice application.
Applications can be dropped off in person or mailed to Central Administrative Office (602 N. Lincoln St. Cabot, AR 72023).
You can also email the application to this address: frontdesk@cabotschools.org. Please note, electronic signatures will not be accepted.
Applications must be received or postmarked by May 1, 2022.
By July 1, Cabot Schools will contact you and your home district to let you know whether your application has been accepted.